Where Do You Draw the Line
A big part of Authentic Wellness is setting good boundaries. A few months ago, I presented a workshop on boundaries to a small group of people and it went well so I decided that I would touch on it during what I have dubbed our biweekly check-ins. This is the time between interviews for us to have a little conversation and share what's going on in our lives. 
Women are natural nurturers and sometimes we can get caught up in the need to please. While that works out for the person that is getting what they want, it's not so beneficial for the person who is putting themselves on the back burner. Women are often confused about setting appropriate boundaries on their time, energy, and efforts. 
When setting boundaries, women wonder:
Am I being selfish?

Why is this so difficult?

Will I still have friends when I do this?

Are boundaries set in stone?

Where do I start?
It is impossible to address boundaries in detail right now, but let's put down a foundation. Boundaries aren't selfish. They are self-sustaining and put you in a place that will allow you to be at your best. Realizing where your boundaries lie is one of the best things you can do for yourself and others. 
Boundaries are difficult to set in place because you don't want to tell people "no". You don't want to disappoint them or not be there for them. Telling others "no" isn't easy at first. But you will get used to it. Once you find your groove and realize the peace you get from clear and meaningful boundaries, you will wonder what you were doing before. 
There is no guarantee that everyone will be happy with your newfound boundaries. In fact, most people will push back when you start to separate things that are your responsibility and return the tasks to them that they should be responsible for. The best example of the need for boundaries is the show on Discovery+ I Love a Momma's Boy. Check it out and let me know what you think.
The more respect you have for yourself, the more respect people will have for you. Your friends and family will learn to deal with what feels right for you right now. Boundaries aren't walls. They aren't set in stone. If you get to a place where you feel more comfortable with the person you imposed boundaries with, you can relax them. You are in complete control.
Ultimately, that is what you want. You want to feel like you are in control of your life and your decisions.  Click HERE to watch the original Boundaries for Beginners video.

Santana Buckner
Miss Buckner has been missing since September 25, 2017. She went missing from Miami, FL. She is approximately five feet three inches tall with an approximate weight of 𝟭25 pounds. She has short brown hair and beautiful brown eyes. Santana isn't known to wear glasses or contacts.
Miss Buckner doesn't have tattoos. She has a noticeable gap between her front teeth. She was last seen wearing grey tights, a red shirt, and Nike sandals.
This information was obtained from 𝗯𝗹𝗮𝗰𝗸𝗮𝗻𝗱𝗺𝗶𝘀𝘀𝗶𝗻𝗴𝗶𝗻𝗰.𝗰𝗼𝗺
𝗣𝗹𝗲𝗮𝘀𝗲 𝘃𝗶𝘀𝗶𝘁 𝘁𝗵𝗲𝗺 𝗳𝗼𝗿 𝗶𝗻𝗳𝗼𝗿𝗺𝗮𝘁𝗶𝗼𝗻 𝗼𝗻 𝗺𝗼𝗿𝗲 𝗺𝗶𝘀𝘀𝗶𝗻𝗴 𝗯𝗲𝗮𝘂𝘁𝗶𝗳𝘂𝗹 𝗯𝗹𝗮𝗰𝗸 𝗮𝗻𝗱 𝗺𝗶𝘀𝘀𝗶𝗻𝗴 𝗽𝗲𝗼𝗽𝗹𝗲.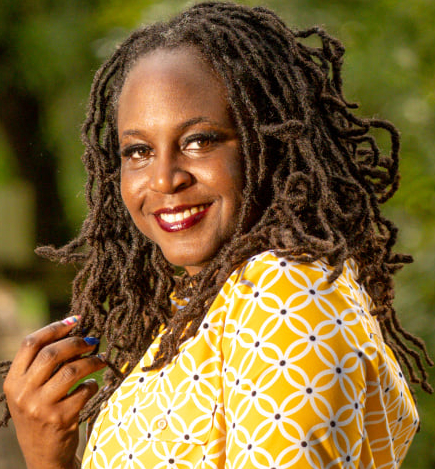 Sophia Antoine
Life Coach + Podcast Host
𝙎𝙤𝙥𝙝𝙞𝙖 𝘼𝙣𝙩𝙤𝙞𝙣𝙚 𝙞𝙨 𝙖 𝙡𝙞𝙛𝙚 𝙘𝙤𝙖𝙘𝙝, 𝙥𝙤𝙙𝙘𝙖𝙨𝙩𝙚𝙧, 𝙖𝙣𝙙 𝙗𝙡𝙤𝙜𝙜𝙚𝙧 𝙤𝙣 𝙨𝙚𝙡𝙛-𝙘𝙖𝙧𝙚 𝙩𝙤𝙥𝙞𝙘𝙨. 𝙎𝙝𝙚 𝙨𝙥𝙚𝙘𝙞𝙖𝙡𝙞𝙯𝙚𝙨 𝙞𝙣 𝙨𝙪𝙥𝙥𝙤𝙧𝙩𝙞𝙣𝙜 𝙬𝙤𝙢𝙚𝙣 𝙨𝙩𝙧𝙪𝙜𝙜𝙡𝙞𝙣𝙜 𝙬𝙞𝙩𝙝 𝙖𝙨𝙨𝙚𝙧𝙩𝙞𝙫𝙚𝙣𝙚𝙨𝙨, 𝙖𝙣𝙭𝙞𝙚𝙩𝙮, 𝙞𝙢𝙥𝙤𝙨𝙩𝙚𝙧 𝙨𝙮𝙣𝙙𝙧𝙤𝙢𝙚, 𝙖𝙣𝙙 𝙤𝙩𝙝𝙚𝙧 𝙨𝙚𝙡𝙛-𝙚𝙨𝙩𝙚𝙚𝙢 𝙧𝙚𝙡𝙖𝙩𝙚𝙙 𝙙𝙞𝙛𝙛𝙞𝙘𝙪𝙡𝙩𝙞𝙚𝙨. 𝙎𝙤𝙥𝙝𝙞𝙖 𝙚𝙢𝙥𝙡𝙤𝙮𝙨 𝙘𝙤𝙜𝙣𝙞𝙩𝙞𝙫𝙚 𝙗𝙚𝙝𝙖𝙫𝙞𝙤𝙧𝙖𝙡 𝙩𝙝𝙚𝙧𝙖𝙥𝙮 (𝘾𝘽𝙏) 𝙖𝙣𝙙 𝙧𝙖𝙩𝙞𝙤𝙣𝙖𝙡 𝙚𝙢𝙤𝙩𝙞𝙫𝙚 𝙗𝙚𝙝𝙖𝙫𝙞𝙤𝙧𝙖𝙡 𝙩𝙝𝙚𝙧𝙖𝙥𝙮 (𝙍𝙀𝘽𝙏) 𝙩𝙚𝙘𝙝𝙣𝙞𝙦𝙪𝙚𝙨 𝙩𝙤 𝙝𝙚𝙡𝙥 𝙬𝙤𝙢𝙚𝙣 𝙙𝙚𝙫𝙚𝙡𝙤𝙥 𝙩𝙝𝙚 𝙨𝙠𝙞𝙡𝙡𝙨 𝙩𝙝𝙚𝙮 𝙣𝙚𝙚𝙙 𝙖𝙣𝙙 𝙜𝙪𝙞𝙙𝙚 𝙩𝙝𝙚𝙢 𝙩𝙤 𝙖𝙪𝙩𝙝𝙚𝙣𝙩𝙞𝙘 𝙬𝙚𝙡𝙡𝙣𝙚𝙨𝙨 – 𝙙𝙤𝙞𝙣𝙜 𝙬𝙚𝙡𝙡𝙣𝙚𝙨𝙨 𝙤𝙣 𝙩𝙝𝙚𝙞𝙧 𝙩𝙚𝙧𝙢𝙨 𝙖𝙣𝙙 𝙣𝙤𝙩 𝙙𝙞𝙘𝙩𝙖𝙩𝙚𝙙 𝙗𝙮 𝙖𝙣𝙮𝙤𝙣𝙚 𝙚𝙡𝙨𝙚.
𝙁𝙤𝙧 𝙢𝙖𝙣𝙮 𝙮𝙚𝙖𝙧𝙨, 𝙎𝙤𝙥𝙝𝙞𝙖 𝙬𝙖𝙨 𝙙𝙧𝙖𝙬𝙣 𝙩𝙤 𝙝𝙚𝙡𝙥𝙞𝙣𝙜 𝙥𝙚𝙤𝙥𝙡𝙚 𝙘𝙡𝙤𝙨𝙚 𝙩𝙤 𝙝𝙚𝙧 𝙗𝙚 𝙖𝙘𝙘𝙤𝙪𝙣𝙩𝙖𝙗𝙡𝙚 𝙖𝙣𝙙 𝙧𝙚𝙖𝙘𝙝 𝙩𝙝𝙚𝙞𝙧 𝙜𝙤𝙖𝙡𝙨. 𝙎𝙝𝙚 𝙬𝙖𝙩𝙘𝙝𝙚𝙙 𝙖𝙨 𝙛𝙧𝙞𝙚𝙣𝙙𝙨 𝙖𝙣𝙙 𝙛𝙖𝙢𝙞𝙡𝙮 𝙢𝙖𝙙𝙚 𝙥𝙤𝙨𝙞𝙩𝙞𝙫𝙚 𝙡𝙞𝙛𝙚 𝙘𝙝𝙖𝙣𝙜𝙚𝙨 𝙖𝙣𝙙 𝙙𝙚𝙘𝙞𝙙𝙚𝙙 𝙩𝙤 𝙨𝙩𝙖𝙧𝙩 𝙖 𝙘𝙤𝙖𝙘𝙝𝙞𝙣𝙜 𝙥𝙧𝙖𝙘𝙩𝙞𝙘𝙚. 𝙋𝙧𝙞𝙤𝙧 𝙩𝙤 𝙗𝙚𝙘𝙤𝙢𝙞𝙣𝙜 𝙖 𝙘𝙤𝙖𝙘𝙝, 𝙎𝙤𝙥𝙝𝙞𝙖 𝙬𝙖𝙨 𝙩𝙝𝙚 𝙥𝙧𝙞𝙢𝙖𝙧𝙮 𝙘𝙖𝙧𝙚𝙜𝙞𝙫𝙚𝙧 𝙛𝙤𝙧 𝙝𝙚𝙧 𝙝𝙪𝙨𝙗𝙖𝙣𝙙. 𝙃𝙚 𝙬𝙖𝙨 𝙙𝙞𝙖𝙜𝙣𝙤𝙨𝙚𝙙 𝙬𝙞𝙩𝙝 𝘾𝙝𝙧𝙤𝙣𝙞𝙘 𝙆𝙞𝙙𝙣𝙚𝙮 𝘿𝙞𝙨𝙚𝙖𝙨𝙚, 𝙚𝙣𝙙𝙪𝙧𝙚𝙙 𝙛𝙞𝙫𝙚 𝙮𝙚𝙖𝙧𝙨 𝙤𝙛 𝙙𝙞𝙖𝙡𝙮𝙨𝙞𝙨, 𝙖𝙣𝙙 𝙪𝙣𝙙𝙚𝙧𝙬𝙚𝙣𝙩 𝙖 𝙨𝙪𝙘𝙘𝙚𝙨𝙨𝙛𝙪𝙡 𝙠𝙞𝙙𝙣𝙚𝙮 𝙩𝙧𝙖𝙣𝙨𝙥𝙡𝙖𝙣𝙩 𝙨𝙪𝙧𝙜𝙚𝙧𝙮. 𝙏𝙤𝙜𝙚𝙩𝙝𝙚𝙧, 𝙩𝙝𝙚𝙮'𝙫𝙚 𝙧𝙖𝙞𝙨𝙚𝙙 3 𝙘𝙝𝙞𝙡𝙙𝙧𝙚𝙣 𝙖𝙣𝙙 𝙘𝙪𝙧𝙧𝙚𝙣𝙩𝙡𝙮 𝙧𝙚𝙨𝙞𝙙𝙚 𝙞𝙣 𝙎𝙤𝙪𝙩𝙝𝙬𝙚𝙨𝙩 𝙁𝙡𝙤𝙧𝙞𝙙𝙖.