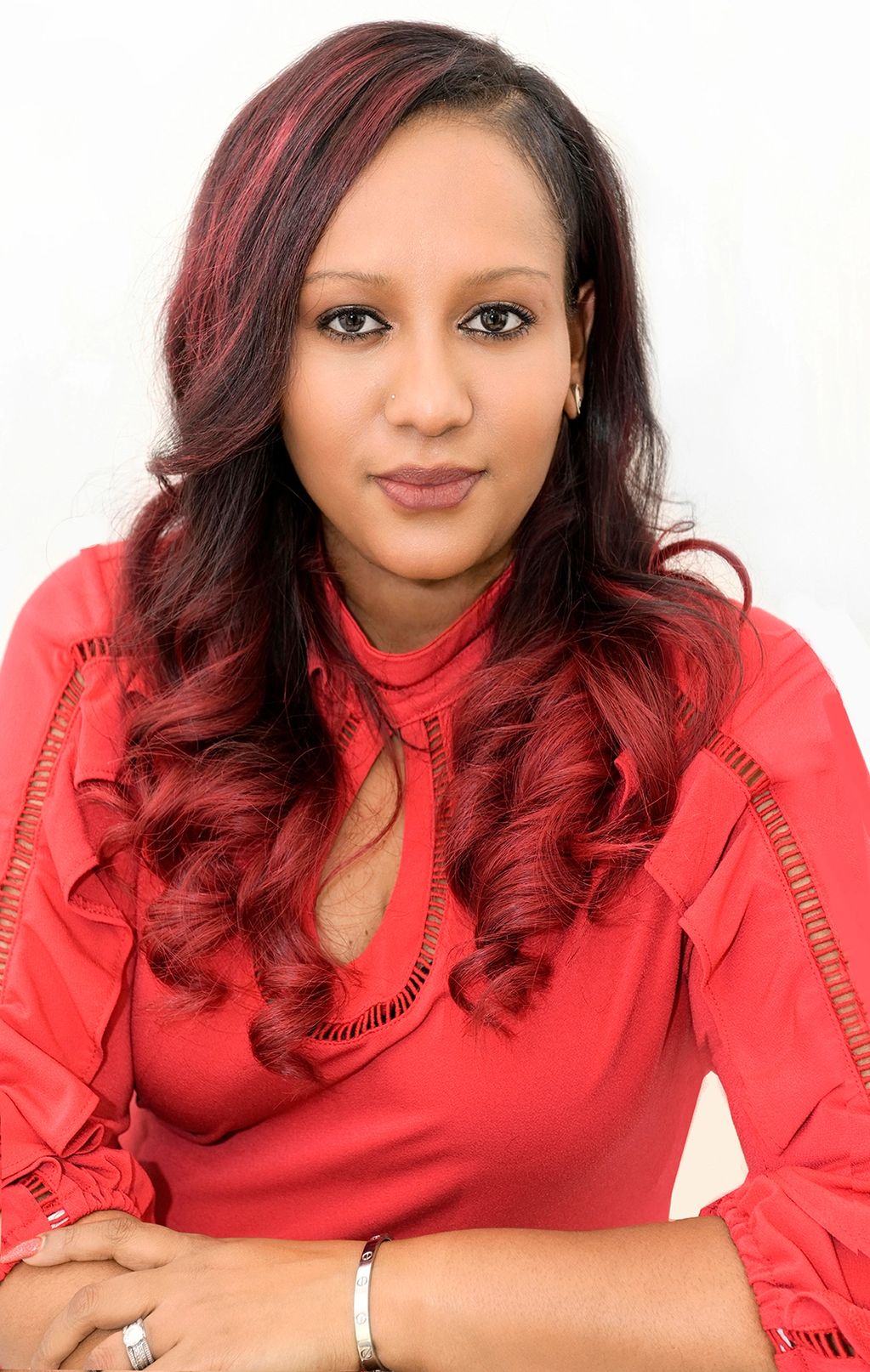 Melissa Victor
Broker/Owner
Melissa's experience in over two decades of combined Property Management, Real Estate and Business Management has developed her excellent customer service and a commitment to work hard, listen and follow through for her clients and team. This excellent service to buyers and sellers has earned her more than 70 percent of her business based on referrals from satisfied clients. Melissa is active in community outreach and believes service to others is essential to a happy and purposeful life.
From Broken to Broken
I never gave real estate much thought. I always knew I wanted to own a house with lots of land one day, but that was the extent of my interest. Well, until I met Mel. 
Our conversation took place on a quiet Sunday morning. When we were getting ready to record, we found out we were both wondering why we willingly decided to get out of bed so early when the remnants of sleep were still in our eyes. I am so glad we both decided to press on; to be women of our words. Our connection and conversation was amazing. 
I thought this interview was going to be about a woman who decided to sell real estate. I did my usual research so I could keep up my end of the dialogue. I am not sure about you, but I had no idea that there was a difference between a real estate agent and a Realtor. 
A real estate agent is a professional whose job is to guide people through the process of buying or selling property. An agent has no access to MLS – the Multiple Listing Service – a system that provides detailed data about properties for sale. An agent would simply be able to be a liaison between you and the seller. There would still need to be others involved in the process. 
A realtor – an agent that is also registered with the National Association of Realtors – has access to MLS and networks of people to help find the best property for their client. Ideally, a realtor would be your partner in the process. They would assist with negotiations and since the realtor would be aware of the prices of the houses in the neighborhood – thanks MLS – they are guaranteed to get you a fair price. 
If you happen to do your research and get yourself a broker, you have the best of all worlds. Mel is a broker and she has the ability to walk you through the process from start to finish. She is very hands-on and has a heart for her clients. Mel has been in the business and real estate for about 20 years. One day her supervisor crossed her boundary and that was all she wrote. Ready or not, Mel decided it was time to strike out on her own. With enormous amounts of tears and tenacity, Mel pulled out her real estate magnets and got down to business. 
I am impressed with every bit of Mel's story. As you will clearly hear in the episode, she is my new girl crush. She was afraid but did the hard thing anyway. 
Someone had the audacity to cross her boundaries and thought there would be no repercussions. 
It was more important to Mel to be in a space that supported her mental wellness than to put herself in a position that made her a servant to a job. Fear of the unknown was better than tolerating another minute of disrespect.

Sakina Hannah
Ms. Hannah has been missing since May 22, 2021. She is 15 years old. Sakina went missing from Newington, Georgia. She is 5'5" and weighs approximately 130 pounds. Sakina has medium brown complexion, brown medium-length hair, and beautiful brown eyes.
This information was obtained from 𝗯𝗹𝗮𝗰𝗸𝗮𝗻𝗱𝗺𝗶𝘀𝘀𝗶𝗻𝗴𝗶𝗻𝗰.𝗰𝗼𝗺
𝗣𝗹𝗲𝗮𝘀𝗲 𝘃𝗶𝘀𝗶𝘁 𝘁𝗵𝗲𝗺 𝗳𝗼𝗿 𝗶𝗻𝗳𝗼𝗿𝗺𝗮𝘁𝗶𝗼𝗻 𝗼𝗻 𝗺𝗼𝗿𝗲 𝗺𝗶𝘀𝘀𝗶𝗻𝗴 𝗯𝗲𝗮𝘂𝘁𝗶𝗳𝘂𝗹 𝗯𝗹𝗮𝗰𝗸 𝗮𝗻𝗱 𝗺𝗶𝘀𝘀𝗶𝗻𝗴 𝗽𝗲𝗼𝗽𝗹𝗲.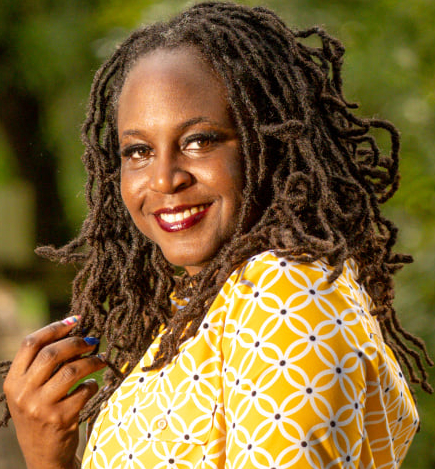 Sophia Antoine
Life Coach + Podcast Host
𝙎𝙤𝙥𝙝𝙞𝙖 𝘼𝙣𝙩𝙤𝙞𝙣𝙚 𝙞𝙨 𝙖 𝙡𝙞𝙛𝙚 𝙘𝙤𝙖𝙘𝙝, 𝙥𝙤𝙙𝙘𝙖𝙨𝙩𝙚𝙧, 𝙖𝙣𝙙 𝙗𝙡𝙤𝙜𝙜𝙚𝙧 𝙤𝙣 𝙨𝙚𝙡𝙛-𝙘𝙖𝙧𝙚 𝙩𝙤𝙥𝙞𝙘𝙨. 𝙎𝙝𝙚 𝙨𝙥𝙚𝙘𝙞𝙖𝙡𝙞𝙯𝙚𝙨 𝙞𝙣 𝙨𝙪𝙥𝙥𝙤𝙧𝙩𝙞𝙣𝙜 𝙬𝙤𝙢𝙚𝙣 𝙨𝙩𝙧𝙪𝙜𝙜𝙡𝙞𝙣𝙜 𝙬𝙞𝙩𝙝 𝙖𝙨𝙨𝙚𝙧𝙩𝙞𝙫𝙚𝙣𝙚𝙨𝙨, 𝙖𝙣𝙭𝙞𝙚𝙩𝙮, 𝙞𝙢𝙥𝙤𝙨𝙩𝙚𝙧 𝙨𝙮𝙣𝙙𝙧𝙤𝙢𝙚, 𝙖𝙣𝙙 𝙤𝙩𝙝𝙚𝙧 𝙨𝙚𝙡𝙛-𝙚𝙨𝙩𝙚𝙚𝙢 𝙧𝙚𝙡𝙖𝙩𝙚𝙙 𝙙𝙞𝙛𝙛𝙞𝙘𝙪𝙡𝙩𝙞𝙚𝙨. 𝙎𝙤𝙥𝙝𝙞𝙖 𝙚𝙢𝙥𝙡𝙤𝙮𝙨 𝙘𝙤𝙜𝙣𝙞𝙩𝙞𝙫𝙚 𝙗𝙚𝙝𝙖𝙫𝙞𝙤𝙧𝙖𝙡 𝙩𝙝𝙚𝙧𝙖𝙥𝙮 (𝘾𝘽𝙏) 𝙖𝙣𝙙 𝙧𝙖𝙩𝙞𝙤𝙣𝙖𝙡 𝙚𝙢𝙤𝙩𝙞𝙫𝙚 𝙗𝙚𝙝𝙖𝙫𝙞𝙤𝙧𝙖𝙡 𝙩𝙝𝙚𝙧𝙖𝙥𝙮 (𝙍𝙀𝘽𝙏) 𝙩𝙚𝙘𝙝𝙣𝙞𝙦𝙪𝙚𝙨 𝙩𝙤 𝙝𝙚𝙡𝙥 𝙬𝙤𝙢𝙚𝙣 𝙙𝙚𝙫𝙚𝙡𝙤𝙥 𝙩𝙝𝙚 𝙨𝙠𝙞𝙡𝙡𝙨 𝙩𝙝𝙚𝙮 𝙣𝙚𝙚𝙙 𝙖𝙣𝙙 𝙜𝙪𝙞𝙙𝙚 𝙩𝙝𝙚𝙢 𝙩𝙤 𝙖𝙪𝙩𝙝𝙚𝙣𝙩𝙞𝙘 𝙬𝙚𝙡𝙡𝙣𝙚𝙨𝙨 – 𝙙𝙤𝙞𝙣𝙜 𝙬𝙚𝙡𝙡𝙣𝙚𝙨𝙨 𝙤𝙣 𝙩𝙝𝙚𝙞𝙧 𝙩𝙚𝙧𝙢𝙨 𝙖𝙣𝙙 𝙣𝙤𝙩 𝙙𝙞𝙘𝙩𝙖𝙩𝙚𝙙 𝙗𝙮 𝙖𝙣𝙮𝙤𝙣𝙚 𝙚𝙡𝙨𝙚.
𝙁𝙤𝙧 𝙢𝙖𝙣𝙮 𝙮𝙚𝙖𝙧𝙨, 𝙎𝙤𝙥𝙝𝙞𝙖 𝙬𝙖𝙨 𝙙𝙧𝙖𝙬𝙣 𝙩𝙤 𝙝𝙚𝙡𝙥𝙞𝙣𝙜 𝙥𝙚𝙤𝙥𝙡𝙚 𝙘𝙡𝙤𝙨𝙚 𝙩𝙤 𝙝𝙚𝙧 𝙗𝙚 𝙖𝙘𝙘𝙤𝙪𝙣𝙩𝙖𝙗𝙡𝙚 𝙖𝙣𝙙 𝙧𝙚𝙖𝙘𝙝 𝙩𝙝𝙚𝙞𝙧 𝙜𝙤𝙖𝙡𝙨. 𝙎𝙝𝙚 𝙬𝙖𝙩𝙘𝙝𝙚𝙙 𝙖𝙨 𝙛𝙧𝙞𝙚𝙣𝙙𝙨 𝙖𝙣𝙙 𝙛𝙖𝙢𝙞𝙡𝙮 𝙢𝙖𝙙𝙚 𝙥𝙤𝙨𝙞𝙩𝙞𝙫𝙚 𝙡𝙞𝙛𝙚 𝙘𝙝𝙖𝙣𝙜𝙚𝙨 𝙖𝙣𝙙 𝙙𝙚𝙘𝙞𝙙𝙚𝙙 𝙩𝙤 𝙨𝙩𝙖𝙧𝙩 𝙖 𝙘𝙤𝙖𝙘𝙝𝙞𝙣𝙜 𝙥𝙧𝙖𝙘𝙩𝙞𝙘𝙚. 𝙋𝙧𝙞𝙤𝙧 𝙩𝙤 𝙗𝙚𝙘𝙤𝙢𝙞𝙣𝙜 𝙖 𝙘𝙤𝙖𝙘𝙝, 𝙎𝙤𝙥𝙝𝙞𝙖 𝙬𝙖𝙨 𝙩𝙝𝙚 𝙥𝙧𝙞𝙢𝙖𝙧𝙮 𝙘𝙖𝙧𝙚𝙜𝙞𝙫𝙚𝙧 𝙛𝙤𝙧 𝙝𝙚𝙧 𝙝𝙪𝙨𝙗𝙖𝙣𝙙. 𝙃𝙚 𝙬𝙖𝙨 𝙙𝙞𝙖𝙜𝙣𝙤𝙨𝙚𝙙 𝙬𝙞𝙩𝙝 𝘾𝙝𝙧𝙤𝙣𝙞𝙘 𝙆𝙞𝙙𝙣𝙚𝙮 𝘿𝙞𝙨𝙚𝙖𝙨𝙚, 𝙚𝙣𝙙𝙪𝙧𝙚𝙙 𝙛𝙞𝙫𝙚 𝙮𝙚𝙖𝙧𝙨 𝙤𝙛 𝙙𝙞𝙖𝙡𝙮𝙨𝙞𝙨, 𝙖𝙣𝙙 𝙪𝙣𝙙𝙚𝙧𝙬𝙚𝙣𝙩 𝙖 𝙨𝙪𝙘𝙘𝙚𝙨𝙨𝙛𝙪𝙡 𝙠𝙞𝙙𝙣𝙚𝙮 𝙩𝙧𝙖𝙣𝙨𝙥𝙡𝙖𝙣𝙩 𝙨𝙪𝙧𝙜𝙚𝙧𝙮. 𝙏𝙤𝙜𝙚𝙩𝙝𝙚𝙧, 𝙩𝙝𝙚𝙮'𝙫𝙚 𝙧𝙖𝙞𝙨𝙚𝙙 3 𝙘𝙝𝙞𝙡𝙙𝙧𝙚𝙣 𝙖𝙣𝙙 𝙘𝙪𝙧𝙧𝙚𝙣𝙩𝙡𝙮 𝙧𝙚𝙨𝙞𝙙𝙚 𝙞𝙣 𝙎𝙤𝙪𝙩𝙝𝙬𝙚𝙨𝙩 𝙁𝙡𝙤𝙧𝙞𝙙𝙖.