Katrina Kincade
Katrina Kincade is an award-winning reporter and fill-in anchor at 22News in Springfield. She's also Miss North Shore 2021 with the Miss America Organization, earning more than $1,200 towards paying off her college debt. Before landing her current job, she graduated with a degree in broadcast journalism with a minor in sociology from American University in Washington D.C. She's originally from Boston where she began her 14-year volunteer career with Special Olympics. In her free time, she volunteers with local organizations and goes to after-school programs to read books to children about inclusion. Katrina is a member of Alpha Kappa Alpha Sorority Inc., the oldest black sorority in the county.
The Importance of Mental Wellbeing
To be totally honest, this episode was supposed to be live weeks ago. Something kept me from publishing it. I know now that it is going live at the right time. I hope you receive this information in the loving spirit it was intended. 
Cheslie Kryst, Miss USA 2019 jumped off of a high-rise building on Sunday, January 30, 2022. This was her last Instagram post: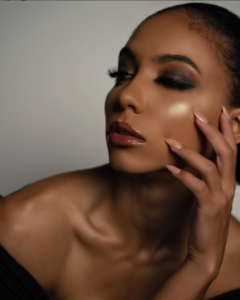 When I heard Ms. Kryst's story, it instantly reminded me of this interview with Katrina Kincade. She is also beautiful, well educated, a beauty queen, and she's had her share of mental health issues. From the outside looking in, you would assume her life is perfect and she didn't have a worry in the world. After all, beautiful people don't have real problems, right? Of course, they do.
 I don't want to get to the end of my life and find that I just lived the length of it. I want to live the width of it as well.
– Diane Ackerman
No one will ever know what drove Ms. Kryst to do what she did. It could be that she was an incredibly talented human being and people expected so much from her. Maybe she didn't have any more to give. Maybe now one really saw her. They saw her beauty. They saw her achievements. They saw her talents, but never really saw her. Can you imagine not being able to be yourself? Like, ever. 
You are still here and available to give those you love (and those who love you) insight into what will help you cope with the difficult situations you may be going through. Now is your opportunity to bring your life into authentic alignment. It's time to do the hard work now to keep you from suffering later.
Consider bringing your life into authentic alignment. 
Authentic – being deeply comfortable with who you are; self-aware; knowing how you make decisions and why.  
Alignment – a position of agreement; learning how to prioritize the demands placed on you by your family, friends, and life. 
Ultimately, you determine your success in life. It's not what anyone else defines as success. You can have it all, but not all at the same time. If you try to run a business, be an active parent, cook healthy meals three times daily, be an attentive spouse, and have a full social life, do you think you will do all of those tasks well? When would you sleep?
Your health is your most valuable asset. Protect it at all costs. 
If things seem to be beyond your control, please make the call 800.273.8255

Keionne Jackson
Days after celebrating her 13th birthday on January 1st, Keionne Jackson went missing. On January 6, 2022, she was last seen leaving Taft Middle school in Oklahoma City, Oklahoma. Keionne was last seen wearing khaki pants, a red Taft Middle School t-shirt, a black Nike jacket, and a lavender backpack. She was wearing black and red shoes. Keionne has medium-length hair last seen in four braids with zig-zag parts going to the back into a bun. She is 5'4" weighing 160 pounds and she has brown eyes. She is considered to be in danger. 
This information was obtained from 𝗯𝗹𝗮𝗰𝗸𝗮𝗻𝗱𝗺𝗶𝘀𝘀𝗶𝗻𝗴𝗶𝗻𝗰.𝗰𝗼𝗺
𝗣𝗹𝗲𝗮𝘀𝗲 𝘃𝗶𝘀𝗶𝘁 𝘁𝗵𝗲𝗺 𝗳𝗼𝗿 𝗶𝗻𝗳𝗼𝗿𝗺𝗮𝘁𝗶𝗼𝗻 𝗼𝗻 𝗺𝗼𝗿𝗲 𝗺𝗶𝘀𝘀𝗶𝗻𝗴 𝗯𝗲𝗮𝘂𝘁𝗶𝗳𝘂𝗹 𝗯𝗹𝗮𝗰𝗸 𝗮𝗻𝗱 𝗺𝗶𝘀𝘀𝗶𝗻𝗴 𝗽𝗲𝗼𝗽𝗹𝗲.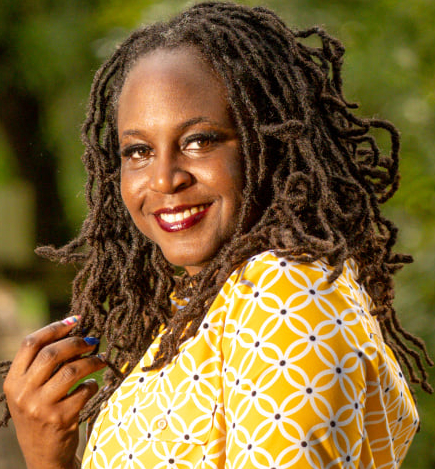 Sophia Antoine
Life Coach + Podcast Host
𝙎𝙤𝙥𝙝𝙞𝙖 𝘼𝙣𝙩𝙤𝙞𝙣𝙚 𝙞𝙨 𝙖 𝙡𝙞𝙛𝙚 𝙘𝙤𝙖𝙘𝙝, 𝙥𝙤𝙙𝙘𝙖𝙨𝙩𝙚𝙧, 𝙖𝙣𝙙 𝙗𝙡𝙤𝙜𝙜𝙚𝙧 𝙤𝙣 𝙨𝙚𝙡𝙛-𝙘𝙖𝙧𝙚 𝙩𝙤𝙥𝙞𝙘𝙨. 𝙎𝙝𝙚 𝙨𝙥𝙚𝙘𝙞𝙖𝙡𝙞𝙯𝙚𝙨 𝙞𝙣 𝙨𝙪𝙥𝙥𝙤𝙧𝙩𝙞𝙣𝙜 𝙬𝙤𝙢𝙚𝙣 𝙨𝙩𝙧𝙪𝙜𝙜𝙡𝙞𝙣𝙜 𝙬𝙞𝙩𝙝 𝙖𝙨𝙨𝙚𝙧𝙩𝙞𝙫𝙚𝙣𝙚𝙨𝙨, 𝙖𝙣𝙭𝙞𝙚𝙩𝙮, 𝙞𝙢𝙥𝙤𝙨𝙩𝙚𝙧 𝙨𝙮𝙣𝙙𝙧𝙤𝙢𝙚, 𝙖𝙣𝙙 𝙤𝙩𝙝𝙚𝙧 𝙨𝙚𝙡𝙛-𝙚𝙨𝙩𝙚𝙚𝙢 𝙧𝙚𝙡𝙖𝙩𝙚𝙙 𝙙𝙞𝙛𝙛𝙞𝙘𝙪𝙡𝙩𝙞𝙚𝙨. 𝙎𝙤𝙥𝙝𝙞𝙖 𝙚𝙢𝙥𝙡𝙤𝙮𝙨 𝙘𝙤𝙜𝙣𝙞𝙩𝙞𝙫𝙚 𝙗𝙚𝙝𝙖𝙫𝙞𝙤𝙧𝙖𝙡 𝙩𝙝𝙚𝙧𝙖𝙥𝙮 (𝘾𝘽𝙏) 𝙖𝙣𝙙 𝙧𝙖𝙩𝙞𝙤𝙣𝙖𝙡 𝙚𝙢𝙤𝙩𝙞𝙫𝙚 𝙗𝙚𝙝𝙖𝙫𝙞𝙤𝙧𝙖𝙡 𝙩𝙝𝙚𝙧𝙖𝙥𝙮 (𝙍𝙀𝘽𝙏) 𝙩𝙚𝙘𝙝𝙣𝙞𝙦𝙪𝙚𝙨 𝙩𝙤 𝙝𝙚𝙡𝙥 𝙬𝙤𝙢𝙚𝙣 𝙙𝙚𝙫𝙚𝙡𝙤𝙥 𝙩𝙝𝙚 𝙨𝙠𝙞𝙡𝙡𝙨 𝙩𝙝𝙚𝙮 𝙣𝙚𝙚𝙙 𝙖𝙣𝙙 𝙜𝙪𝙞𝙙𝙚 𝙩𝙝𝙚𝙢 𝙩𝙤 𝙖𝙪𝙩𝙝𝙚𝙣𝙩𝙞𝙘 𝙬𝙚𝙡𝙡𝙣𝙚𝙨𝙨 – 𝙙𝙤𝙞𝙣𝙜 𝙬𝙚𝙡𝙡𝙣𝙚𝙨𝙨 𝙤𝙣 𝙩𝙝𝙚𝙞𝙧 𝙩𝙚𝙧𝙢𝙨 𝙖𝙣𝙙 𝙣𝙤𝙩 𝙙𝙞𝙘𝙩𝙖𝙩𝙚𝙙 𝙗𝙮 𝙖𝙣𝙮𝙤𝙣𝙚 𝙚𝙡𝙨𝙚.
𝙁𝙤𝙧 𝙢𝙖𝙣𝙮 𝙮𝙚𝙖𝙧𝙨, 𝙎𝙤𝙥𝙝𝙞𝙖 𝙬𝙖𝙨 𝙙𝙧𝙖𝙬𝙣 𝙩𝙤 𝙝𝙚𝙡𝙥𝙞𝙣𝙜 𝙥𝙚𝙤𝙥𝙡𝙚 𝙘𝙡𝙤𝙨𝙚 𝙩𝙤 𝙝𝙚𝙧 𝙗𝙚 𝙖𝙘𝙘𝙤𝙪𝙣𝙩𝙖𝙗𝙡𝙚 𝙖𝙣𝙙 𝙧𝙚𝙖𝙘𝙝 𝙩𝙝𝙚𝙞𝙧 𝙜𝙤𝙖𝙡𝙨. 𝙎𝙝𝙚 𝙬𝙖𝙩𝙘𝙝𝙚𝙙 𝙖𝙨 𝙛𝙧𝙞𝙚𝙣𝙙𝙨 𝙖𝙣𝙙 𝙛𝙖𝙢𝙞𝙡𝙮 𝙢𝙖𝙙𝙚 𝙥𝙤𝙨𝙞𝙩𝙞𝙫𝙚 𝙡𝙞𝙛𝙚 𝙘𝙝𝙖𝙣𝙜𝙚𝙨 𝙖𝙣𝙙 𝙙𝙚𝙘𝙞𝙙𝙚𝙙 𝙩𝙤 𝙨𝙩𝙖𝙧𝙩 𝙖 𝙘𝙤𝙖𝙘𝙝𝙞𝙣𝙜 𝙥𝙧𝙖𝙘𝙩𝙞𝙘𝙚. 𝙋𝙧𝙞𝙤𝙧 𝙩𝙤 𝙗𝙚𝙘𝙤𝙢𝙞𝙣𝙜 𝙖 𝙘𝙤𝙖𝙘𝙝, 𝙎𝙤𝙥𝙝𝙞𝙖 𝙬𝙖𝙨 𝙩𝙝𝙚 𝙥𝙧𝙞𝙢𝙖𝙧𝙮 𝙘𝙖𝙧𝙚𝙜𝙞𝙫𝙚𝙧 𝙛𝙤𝙧 𝙝𝙚𝙧 𝙝𝙪𝙨𝙗𝙖𝙣𝙙. 𝙃𝙚 𝙬𝙖𝙨 𝙙𝙞𝙖𝙜𝙣𝙤𝙨𝙚𝙙 𝙬𝙞𝙩𝙝 𝘾𝙝𝙧𝙤𝙣𝙞𝙘 𝙆𝙞𝙙𝙣𝙚𝙮 𝘿𝙞𝙨𝙚𝙖𝙨𝙚, 𝙚𝙣𝙙𝙪𝙧𝙚𝙙 𝙛𝙞𝙫𝙚 𝙮𝙚𝙖𝙧𝙨 𝙤𝙛 𝙙𝙞𝙖𝙡𝙮𝙨𝙞𝙨, 𝙖𝙣𝙙 𝙪𝙣𝙙𝙚𝙧𝙬𝙚𝙣𝙩 𝙖 𝙨𝙪𝙘𝙘𝙚𝙨𝙨𝙛𝙪𝙡 𝙠𝙞𝙙𝙣𝙚𝙮 𝙩𝙧𝙖𝙣𝙨𝙥𝙡𝙖𝙣𝙩 𝙨𝙪𝙧𝙜𝙚𝙧𝙮. 𝙏𝙤𝙜𝙚𝙩𝙝𝙚𝙧, 𝙩𝙝𝙚𝙮'𝙫𝙚 𝙧𝙖𝙞𝙨𝙚𝙙 3 𝙘𝙝𝙞𝙡𝙙𝙧𝙚𝙣 𝙖𝙣𝙙 𝙘𝙪𝙧𝙧𝙚𝙣𝙩𝙡𝙮 𝙧𝙚𝙨𝙞𝙙𝙚 𝙞𝙣 𝙎𝙤𝙪𝙩𝙝𝙬𝙚𝙨𝙩 𝙁𝙡𝙤𝙧𝙞𝙙𝙖.